It's fair to say that finding extra money in the weekly budget for entertainment is a stretch for most people right now, and especially so if you're on a fixed income. But, that doesn't mean you have to miss out! The wonderful thing about Perth city and its surrounds is that it's loaded with both indoor and outdoor activities that are set up for people with physical, intellectual and developmental disabilities – and plenty you can do for less than $20 or even for free.
Outdoor activities for people of varying abilities:
Riding for the Disabled Association of Australia | Carine
Looking to do something a little different? And love animals or horses? Then this is an activity you won't want to miss! Certainly a little of the beaten track from your regular exercise classes and a wonderful opportunity to enjoy the great outdoors, make new friends, build self esteem, learn new skills and boost your physical and mental health.
RDA (Riding for the Disabled Association) is a not-for-profit organisation that provides equestrian activities for people with intellectual and developmental disabilities Australia-wide. With five centres across WA and 300+ volunteers, there's sure to be a session going on somewhere near you today!
Services: Disability-friendly toilets, all safety equipment provided for both disabled adults and children.
Cost: Free
Visit the RDA website for more information: https://www.rda.org.au/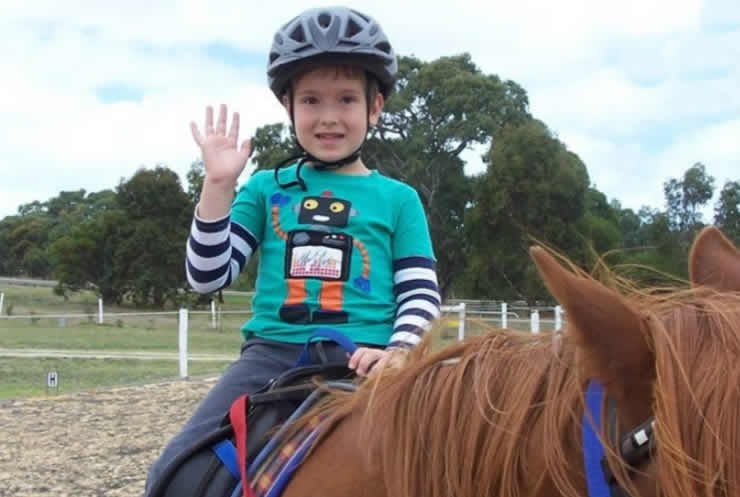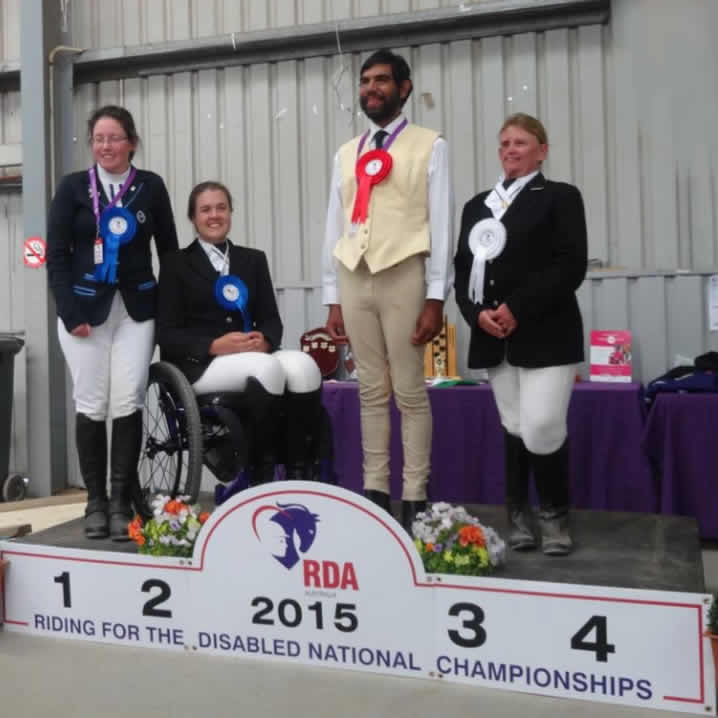 King's Park | Perth City
From whimsical wildflowers to blooming banksias, Kings Park is the perfect place to go for a walk (or ride) with a view, a stunning place to take a picnic and an easy place to spend the afternoon reading or engaging in other relaxing more social activities. We know we've said it before, but you really can't beat Perth's largest and most open park for an afternoon out in nature.
Services: The park is a total of 400 hectares, much of which has wheelchair friendly paths. There's also disabled-friendly toilet access on-site, a cafe and a restaurant.
Cost: Free
Visit the Kings Park and Botanical Garden website for more information: https://www.bgpa.wa.gov.au/kings-park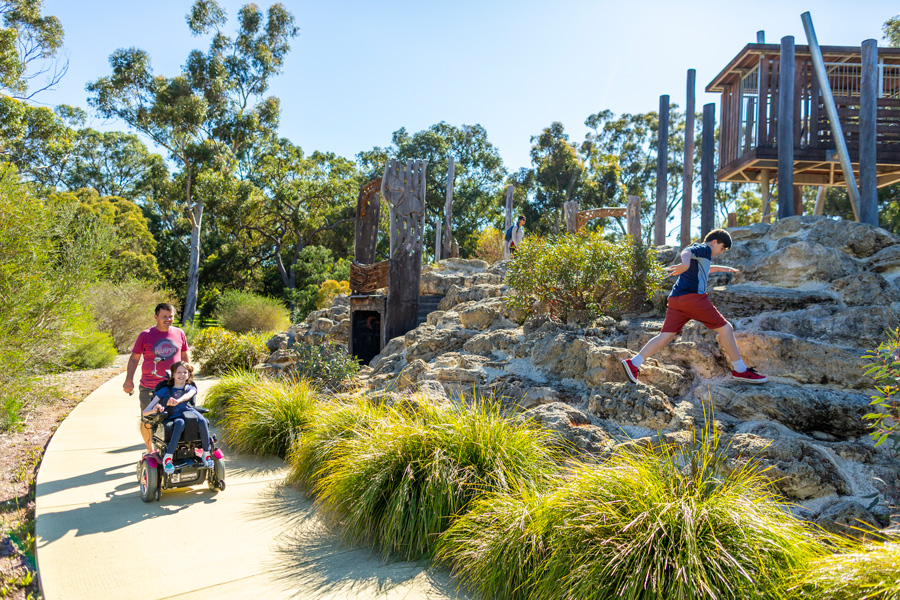 Fishability | Multiple Locations
Love the idea of spending hours near the water on the hunt for the catch of the day? Fishability helps fisher-people with disabilities enjoy recreational jetty and vessel-based fishing regardless of ability: An amazing initiative designed to help people with disabilities achieve a more active lifestyle.
You can participate through the group or check out the Fishability map to choose your own location. Programs run in Perth, Mandurah, Albany and Busselton and Geraldton. To learn more about upcoming events you can check out their events calendar
Services: Fishability supply's all fishing equipment with Personal Flotation Devices available if required. You can also use the Fishability map to find the spots marked with green pins which have designated disabled parking, toilets and easy access facilities.
Cost: Free
Visit the the Fishability website for more information: https://fishability.org.au/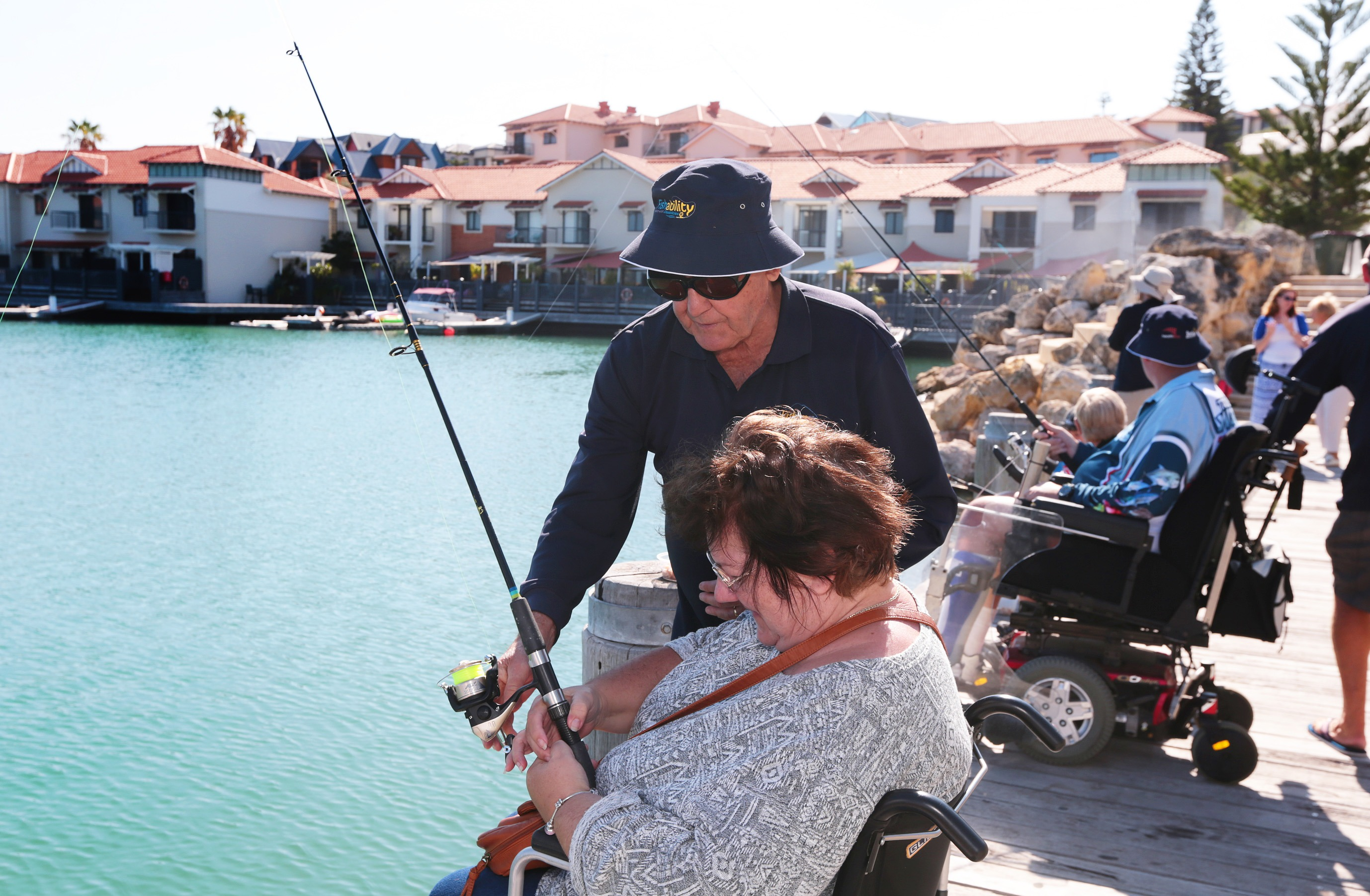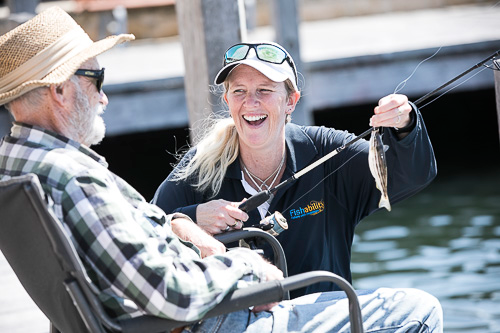 Pias Place All Abilities Playground | Whiteman Park
In the midst of the beautiful surroundings at Whiteman Park, you'll find this hidden gem. Pias Place has ample parking for people with developmental and intellectual disabilities, paths all around, and inclusive play equipment. If you're not so interested in physical activities, there are also multiple picnic benches around with spaces for people in wheelchairs to sit. There's a cafe on sight and disabled toilets which are located within the mainstream toilet block. You can also use this accessible platform to wheel yourself onto the tram for a fun adventure around the grounds themselves.
Services: Disabled toilets, disabled parking and inclusive play equipment.
Cost: Free
Visit the Pia's Place website for more information: https://www.whitemanpark.com.au/recreation/playgrounds/pias-place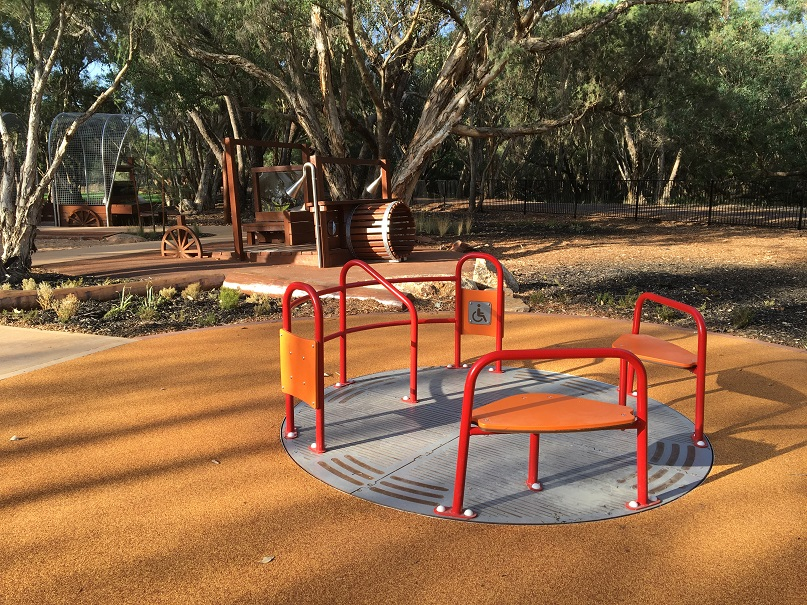 Araluen Botanic Park | Roleystone
The scenic Araluen Botanic Park is located in the Perth hills and is definitely one of the city's best spots for nature lovers. Due to its diverse and abundant flora, the best time to visit is in the Spring but it's still a beautiful and inspiring location at any time of the year.
The park regularly runs events like its annual tulip festival, music concerts and is also a reknowned venue for weddings and other such celebrations.
The park is easily accessible, with disabled parking. You can even hire a wheelchair there and they have a mapped the pathways which are easily accessible by scooters or electric wheelchairs.
Services: Disabled toilets, disabled parking and an accessibility map.
Cost: $10 concession and free for children under 6 years old.
Visit the Araluen Botanic Park website for more information: https://araluenbotanicpark.com.au/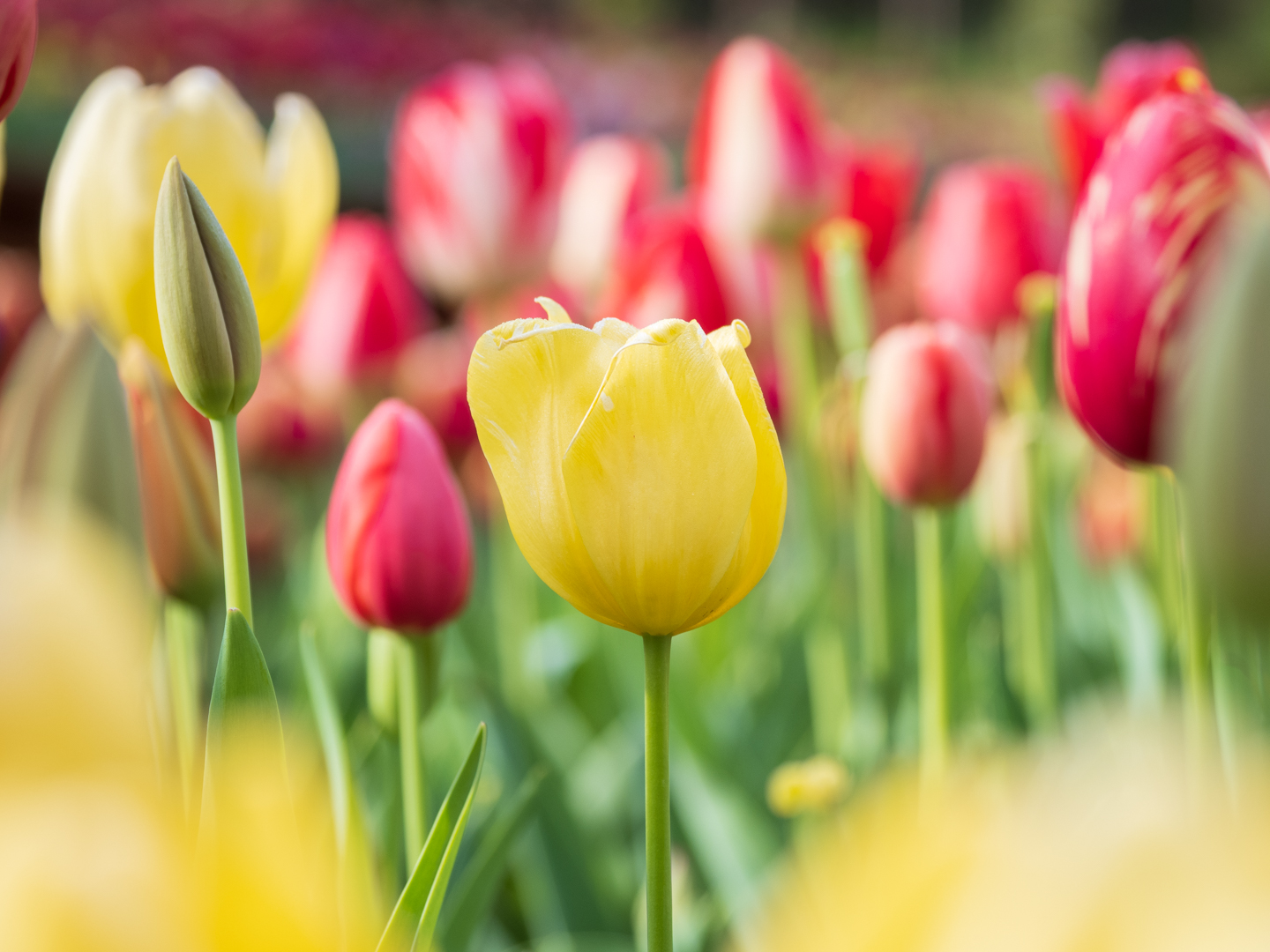 Perth Zoo | South Perth
Perth's Zoo is fully wheelchair-accessible, has over 1,300 animals spanning 171 species and boasts to have exhibits that have been designed to mimic, as closely as possible, the natural environment of the animal. It's a great way to learn about other climates and ecosystems without having to leave Perth!
You can choose to dine at the café or bring your own food and picnic in the shaded BBQ areas.
Services: ACROD parking and mobility scooter and wheelchair hire. They also have drinking fountains that are wheelchair-friendly and disability-friendly toilet facilities.
Cost: $27.50 concession – however you can bring your support worker for free.
For more information visit the Perth Zoo website: https://perthzoo.wa.gov.au/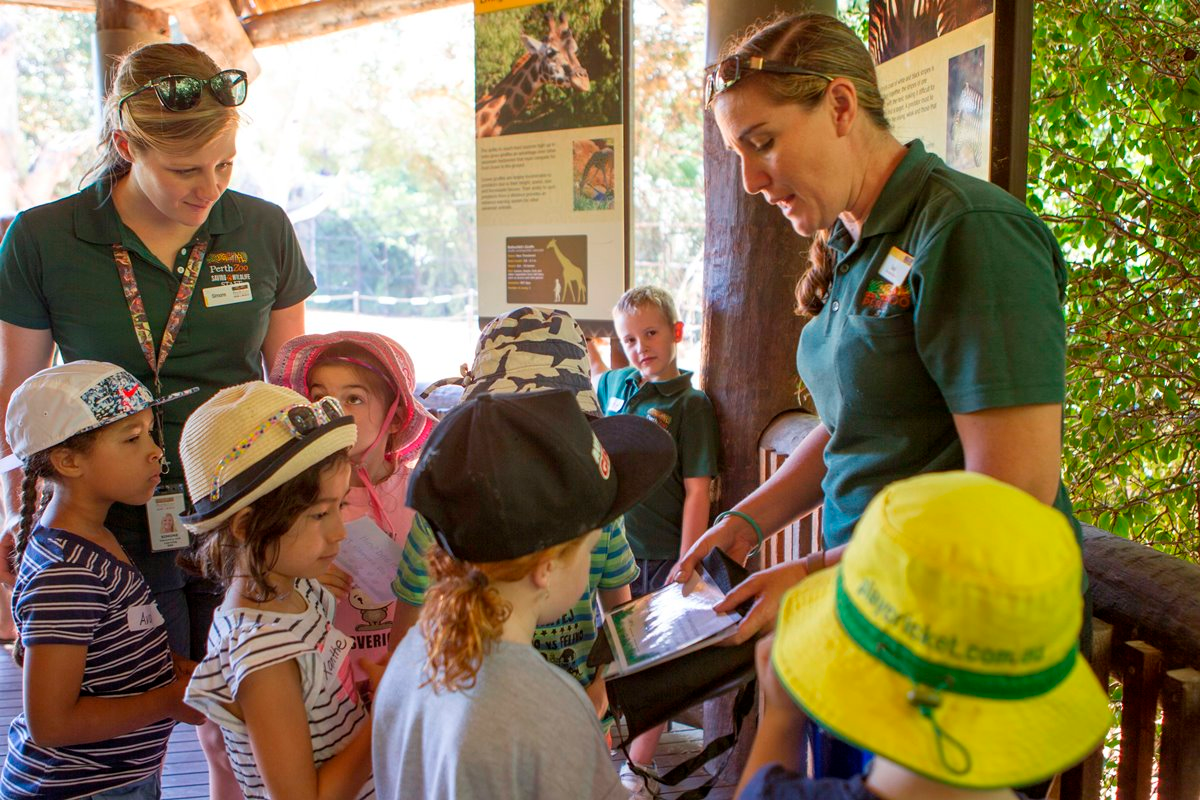 Other wheelchair-friendly parks and outdoor spaces to consider
Bibra Lake – One of Perth's most beautiful wetlands, and only a small drive from Fremantle city. Bibra Lake is a veritable haven for all types of wildlife an incredible place to get outside and support your physical and mental health. It has an accessible pathway the whole way around, disabled-friendly toilets and one of Perth's largest playgrounds.
Volcano Park, also known as Faulkner Park – Well shaded and with footpaths all around. Disabled parking right out front and right next door is Belmont oasis with disabled bathrooms.
Livvi's Place Playground – Located In Whiteman Edge, Brabham. A gated playground, with traditional slides and swings. Stay for a picnic or plan for a BBQ, there's Accessible parking right out front, and a disabled bathroom.
Woodbridge Riverside Park – Located in Guildford by the beautiful Swan River. A fenced park suitable for all abilities. There's ample disabled parking out front, a disabled bathroom and a cafe nearby.
Piney Lakes Reserve Sensory Play Park, Winthrop – Call into the environment centre or just enjoy the easily accessible sensory playground. There's parking for people with intellectual and developmental disabilities on-site as well as accessible toilets.
Jo Wheatley aĺl abilities play space – Located in Dalkeith. Fenced all around for all abilities this playground has, water play, the traditional slide and swings, a flying fox, sand play, monkey bars and so much more. Picnic tables and drink fountains so you can stay a while. Disabled parking out front, pathways all around and a disabled bathroom.
Whale Playground Scarborough – An all abilities playground inspired by the Noongar Culture. Disabled parking right out front, an accessible bathroom. Stay and play all day.
Tom Bateman all abilities playground – Located in Thornlie. Disabled parking right out front and a disabled bathroom.
Shipwreck Park. A nautical-themed playground located 36km South-East of Perth in Sienna Wood. Boasts that it is accessible to all ages and abilities. Toilets on site.
Hydepark Playground – Located in North Perth. Barbecues and picnic benches. Disabled parking right out front and a disabled bathroom.
St Leonards playground – Located in St Leonards Dayton. Two play areas for young and older children with various equipment including traditional slides and swings. Picnic benches and Barbecues for your lunch. Disabled parking out the front and a spacious disabled bathroom.
Indoor activities for people of varying abilities:
Scitech
Boasting six interactive galleries, lively science performances, educational puppet shows, a hands-on science lab and Australasia's largest planetarium, Scitech is a science-geeks dream!
They've been going since 1988 and although many think of it as a venue for children, its exceedingly entertaining for adults too, test out your fine motor skills in the interactive installations or sit down and relax whilst taking in the 45-minute experiential planeterium show.
Services: Galleries and shows are all wheelchair accessible. There is a lift to the centre and toilets suitable for children and adults with disabilities located on the first floor.
Cost: $16 concession and free for kids under 3 years old
Visit the Scitech website for more information: https://www.scitech.org.au/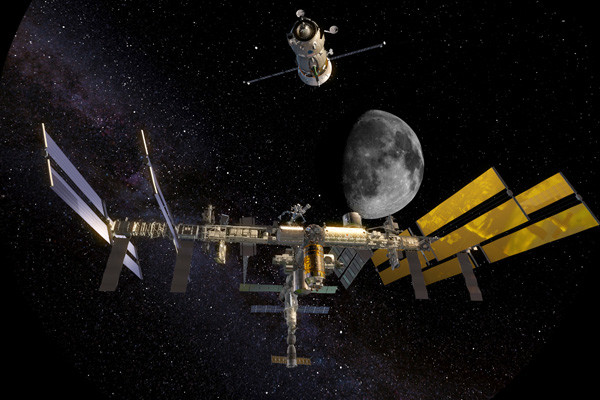 Fremantle Markets
Located at South Terrace and Henderson Street, the markets are one of Fremantle's most famous institutions and an experience to delight all of the senses. Wheel inside to find homeware, incredible food, local art and crafts, jewellery, clothes and so much more. Bring your shopping bags and buy your weekly fruit and veg or park up in the food hall and enjoy some of the most delicious street food Fremantle has to offer.
Markets are open Thursday to Sunday and are often surrounded by buskers playing music, street performers, and other highly entertaining activities for adults with disabilities.
Services: Multiple disabled parking bays are found outside the markets and there are toilets found inside the market itself.
Cost: Free
Go to the Fremantle Markets website to find out more: http://www.fremantlemarkets.com.au/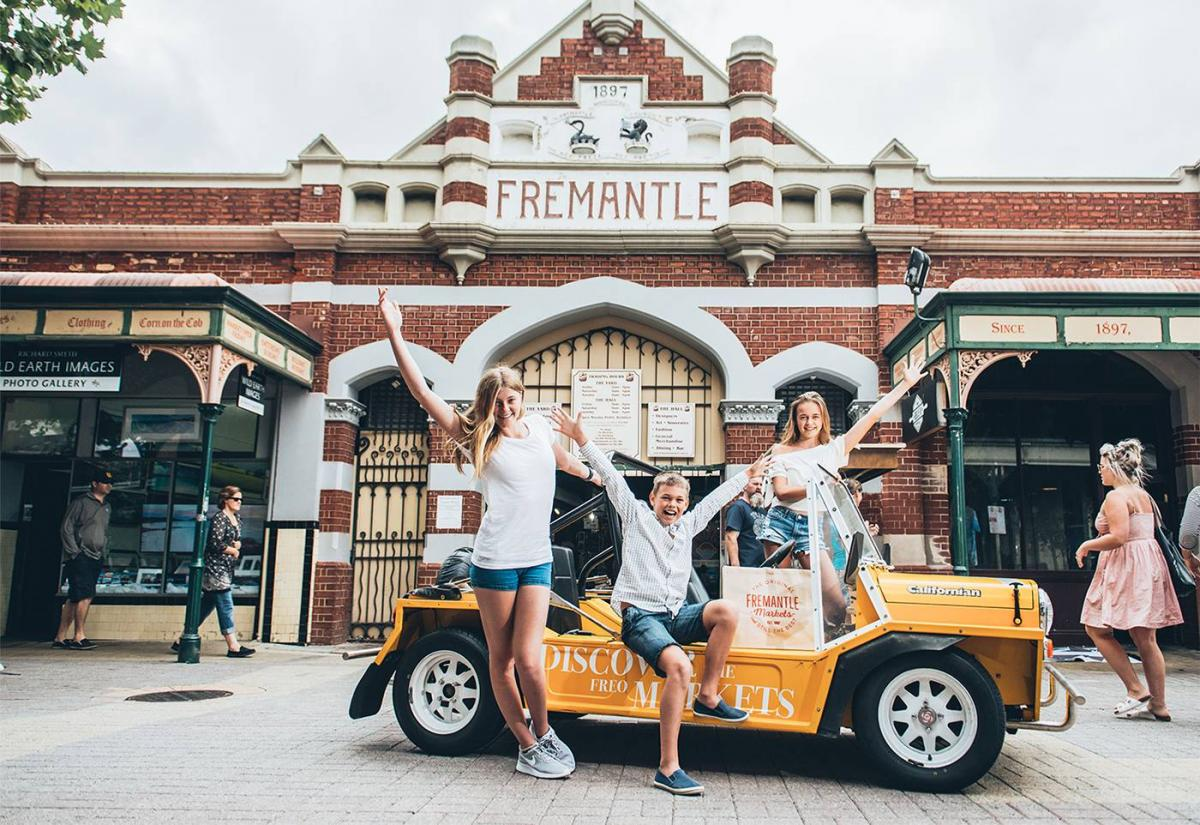 Perth's video game console museum
Also know as the "Nostalgia Box" this establishment features a game console museum where you can take a trip down memory land browsing rare retro consoles and get interactive with a huge diversity of old-school video games.
Learn the history of your favourite games and read about the companies and consoles which became the stepping stones for the brands we know today. Plus you get the chance to replay all your favourite childhood games and take the opportunity to learn a new skill experiencing games you have always wanted to, but never had the chance to play.
Services: Toilets for adults with disabilities across the street at SciTech and an impressive selection of activities suitable for people with mobility issues.
Cost: Concession $16.50 and support workers go free. Bookings essential especially for groups over 4 people.
Go to the Nostalgia Box website to find out more: https://thenostalgiabox.com.au/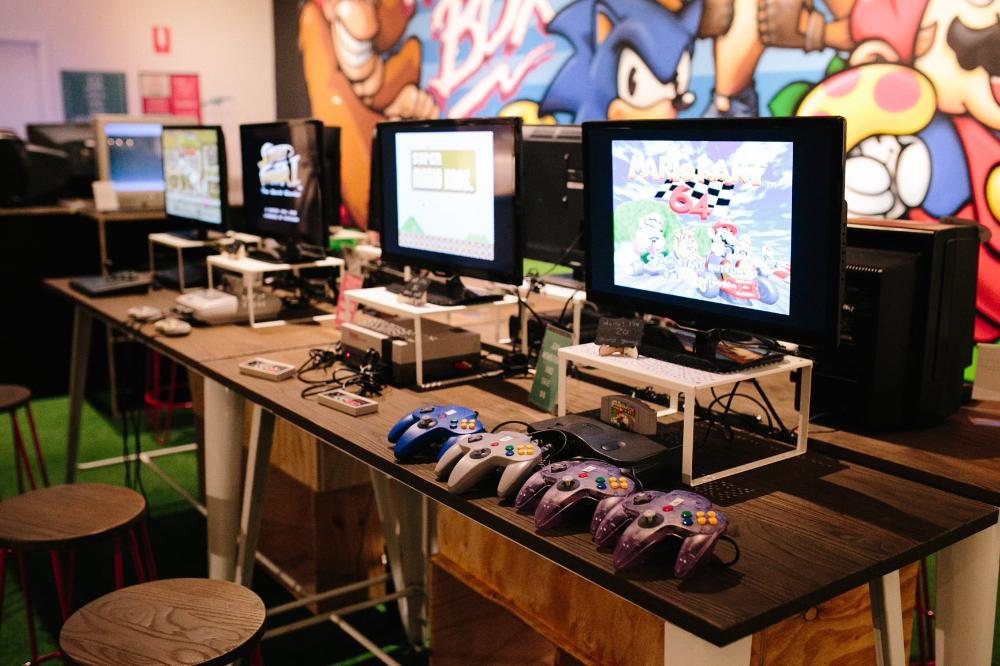 WA Art gallery
Situated in the heart of Perth's Cultural Centre, the Gallery houses the State Art Collection with works by renowned local and international artists from the 1800s to today. Exhibitions change regularly and the gallery often hosts art activities suitable for children and adults of varying abilities.
Services: Disability-friendly toilets on site, impressively sized lifts.
Cost: Free
Go to the WA Art Gallery website to find out more: https://artgallery.wa.gov.au/
Conservatory of Music UWA
As their slogan "Creating the future leaders of the arts community" suggests, the calibre of concerts at the conservatory are, of course, considered world-class: and the most incredible thing is that many of the concerts are open to the public and cost less than $10 to attend.
The soothing sounds of Perth's up and coming musical artists is perfect for older adults and those with developmental and intellectual disabilities alike. If you appreciate music, creativity and the arts, this is a place you'll want to make space for in your life.
Services: Disability-friendly toilets on site.
Cost: Varied but usually around $5
Go to the Conservatory's website to find out more: https://www.uwa.edu.au/schools/Music/Conservatorium-of-Music-Events
Drag Story time
Whilst these events are predominantly aimed at children, they are still a super fun and decidedly different activity to add to your calendar. Events are being run regularly around books stores and libraries around Perth and because participants are encouraged to cultivate an atmosphere of inclusivity, these events are particularly great for LGBTQ youths and parents of.
Services: Support services dependant on venue.
Cost: Varying from free to around $30
Google "Drag Story Time" to find an event happening near you.
Wheelchair-friendly movie cinemas Perth:
Sometimes letting yourself be immersed in a whole bodied sensory experience is the ultimate act of self-care and just the thing you need to support your well being and, what's more immersive than the cinema? Check out these wheelchair-friendly movie theatres:
Grand Cinemas, Armadale
Ace Cinemas, Midland
Event Cinemas Innaloo, Morley and Whitford City
Hoyts Garden City and Southlands
Luna Leederville
Millennium Cinemas, Fremantle
For more information on things to do around Perth that are accessibility-friendly check out our blog on Top Wheelchair Friendly days out in Perth and our favourite Pro-Accessibility cafes